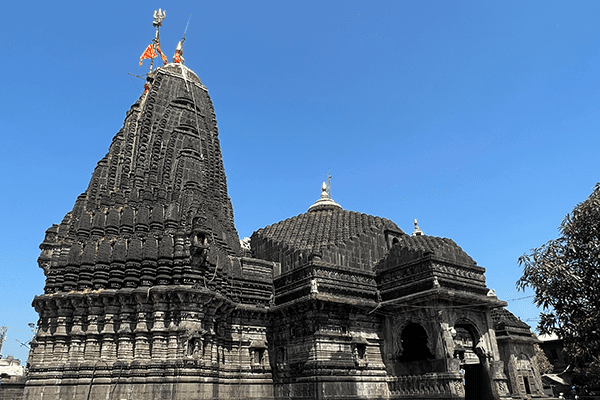 About Pandit Sunil Guruji
Pandit Sunil Guruji is best pandit in trimbakeshwar offers a free kundali reading as a first step. Guruji will suggest remedies based on the kind of kaal sarp dosh in your Kundali. The next step is to select the ideal muhurat for your kalsarp shanti pooja. because performing kala sarpa puja on a good muhurat or date increases its effectiveness.
Ask panditji how much the kaal sarp dosh puja will cost. because the number of pandits performing the puja determines the fee. Guruji will assist you in having fun in Ujjain. As a result, make plans for your stay and consult Guruji. Plan your trip using the dates you've chosen. If you require assistance, please get in touch with Pandit Sunil Guruji.Just call Guruji and book your puja dates now.

Trimbakeshwar is one of the famous Jyotirlinga's which located In Nashik, Maharashtra. Other jyotirlingas are Somnath in Gujarat, Mallikarjuna in Srisailam in Andhra Pradesh, Mahakaleswar in Ujjain in Madhya Pradesh, Omkareshwar in Madhya Pradesh, Kedarnath in the Himalayas, Bhimashankar in Maharashtra, Viswanath in Varanasi in Uttar Pradesh, Vaidyanath in Deoghar in Jharkhand, the Nageshwar Temple in Dwaraka, Gujarat; the Rameshwar Temple in Rameswaram, Tamil Nadu; and the Grishneshwar Temple in Aurangabad, Maharashtra.
Call today and book your puja
Why you must perform your Puja From Pandit Sunil Guruji